No matter how difficult life is, when Christmas comes, everything will move in a better direction!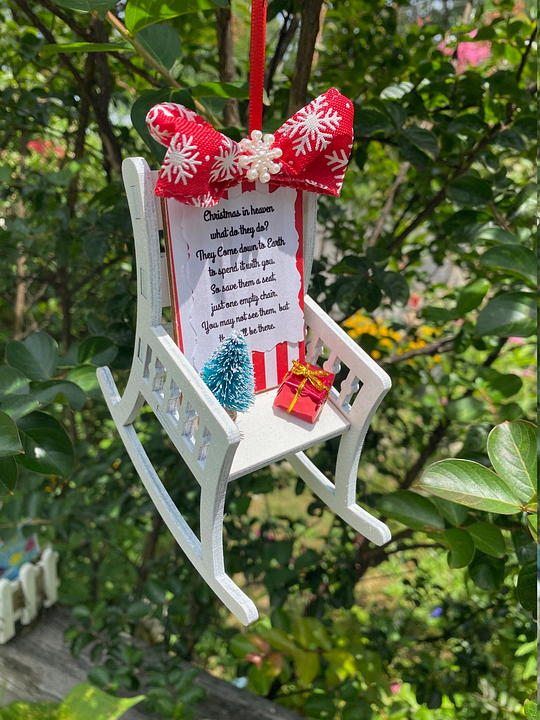 Exquisite detail design:
The small chair can be hung on the Christmas tree or placed on your desk.
There is a Christmas tree and a small gift box on the chair

A small card with a wonderful poem
The content of the poem is:
Christmas in heaven
what they do?
They Come down to earth
to spend it with you
so save them a seat
just one empty chair
You may not see them

but they will be there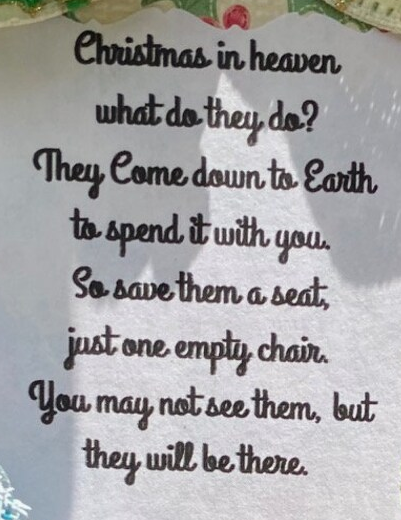 This rustic style memorial ornament has the saying Christmas in Heaven. I have added it to the seat of the ornament. Also some cute items such as ribbons, trees, presents etc.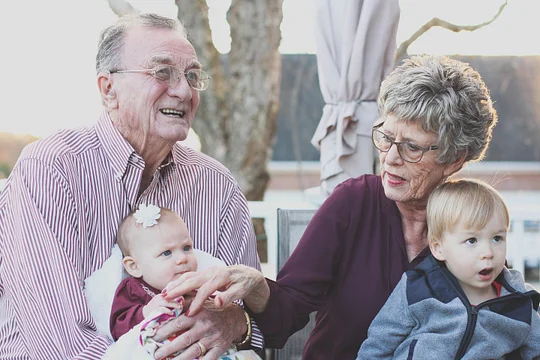 It has been painted wood color to look like it was a stained piece of wood. I then added some embellishments. The color of the little present on the chair may vary from red, green, silver.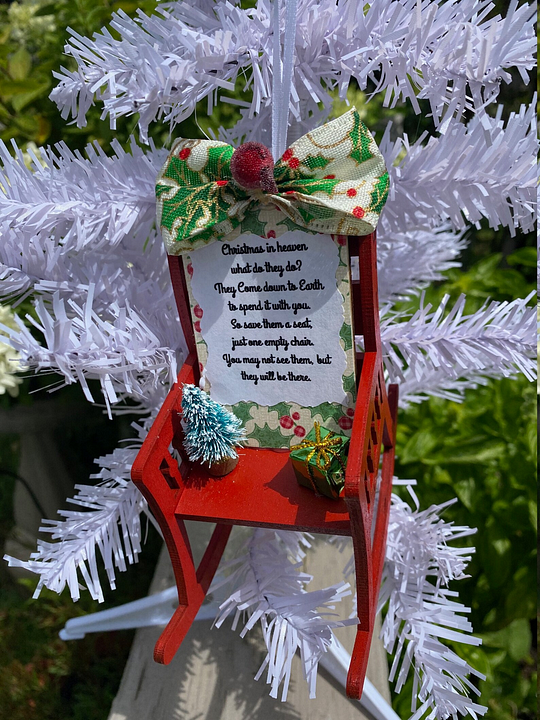 The perfect way to remember your loved ones who are in heaven. Makes a great memorial gift idea.
Measures about 5.5 inches tall by 3 inches wide.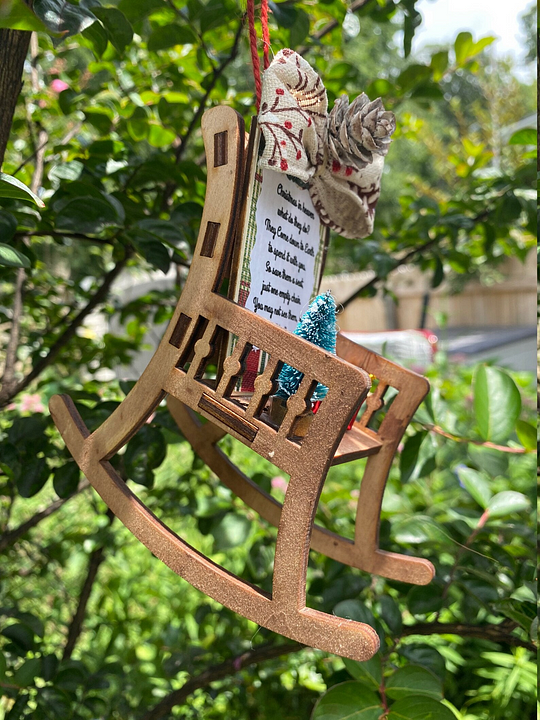 Specifications:
Name: Heaven Chair Christmas Ornament
Weight: 30g
Size: about 5.5in/3.15in
Packing size: about 14*16cm/5.51*6.30in
Packing List:
1*Heaven Chair Christmas Ornament